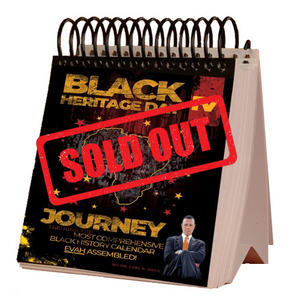 Black Heritage Day IV Desktop Calendar - SOLD OUT!
About the Author
Dr. Carl Bernard Mack is an engineer, author, lecturer, civil rights activist, executive director, and father of Jonathan and Joshua.
He was the former president of the Seattle King County Branch of the NAACP. Dr. Mack is a champion for uplifting Black culture and passionate about the rich history and contributions of Blacks in America.
This is the 4th and best edition of Black Heritage Day.